The stainless steel faucet is acid-resistant, alkali-resistant, corrosion-resistant, does not release harmful substances, does not pollute the tap water source, and does not need to be polished and only needs to be polished, so the processing cost is relatively low. The biggest advantage is that it does not contain lead. There is no lead precipitation, which caters to the public's fear of "excessive lead precipitation". It is also the most used material for domestic faucets. Although stainless steel does not have lead, other heavy metal elements may still be precipitated, such as chromium. At the same time, 304 stainless steel is not absolutely free of rust. It depends on whether the surface oxidation process meets the standard. If it meets the standard, you can use it with confidence.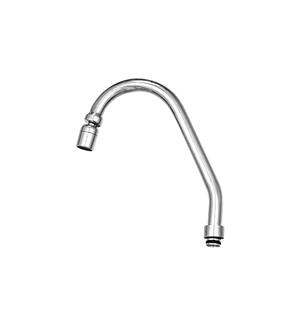 Advantages of stainless steel faucet
1. The material does not contain lead: there is no exudation material, no peculiar smell, to ensure the quality of the effluent is healthy, hygienic, and does not pollute the water quality, so there is generally no corrosion and exudation to ensure the cleanliness of the effluent.
2. The surface is polished, the appearance is silvery luster, beautiful and bright, the hand feels smooth and delicate, not easy to rust, and it will last forever; through advanced casting process, it is corrosion-resistant, abrasion-resistant, acid-resistant and alkali-resistant, and has good physical properties.
3. The surface is never rusty, beautiful and durable: the surface of the stainless steel faucet does not need to be electroplated. Its surface only needs to be polished to show its stainless steel color, and it will always maintain the silver-white luster and never rust.
4. Durability in use: After actual tests, its life span can reach a hundred years. And it's very convenient to maintain, you only need to wipe it with a damp cloth. It saves you the trouble of maintaining other faucets and making it more slippery.