Stainless steel faucets are becoming more and more popular in China. Everyone wants their home to be clean and refreshing, but sometimes the faucets in the kitchen or bathroom will have a lot of stains, which is very difficult to clean. Although it is not easy to rust, beautiful and practical, but we have used it for a long time, we should maintain and clean it regularly to prolong its service life, and for the health of ourselves and our families, it is also necessary to learn some cleaning methods. How to maintain the stainless steel faucet has become a big knowledge. How should the stains on the stainless steel faucet be cleaned? What caused it to rust?
The reasons for the rust of stainless steel faucet:
In fact, there is a protective film on the surface of the stainless steel faucet. When the protective film is damaged by external and corrosive substances, the stainless steel faucet will also rust, so that there are some stains attached to it, it will be difficult to cleaning. We can use common salt and vinegar in daily life, and it can be easily removed by heating! If the surface of stainless steel adheres to organic juice, such as: lemon, vinegar, in the presence of water and oxygen, it constitutes organic acid, and it is organic for a long time. Corrosion of metal surfaces by acid produces rust spots because it destroys the protective film on stainless steel surfaces.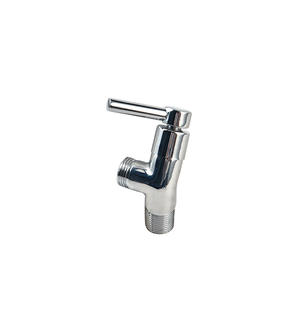 The specific method is as follows:
1. Brush repeatedly with a wet toothbrush dipped in toothpaste, then rinse with clean water and dry with a clean cloth. If you use a soft cloth and toothpaste, please pay attention to the degree of force, and be careful that the toothpaste will grind out small marks on your precious faucet. It is best to use crystal toothpaste.
2. Prepare salt and vinegar, mix the salt and vinegar together, stir to fully dilute the salt in the vinegar, and then heat it. After heating, use an absorbent sponge or rag to saturate the liquid, and then put it on the rust. place, cover for 20-30 minutes. After waiting for half an hour, use a rough cloth dipped in salt and vinegar mixture, scrub hard, you can easily remove stubborn rust.
3. Use an old stocking to wipe and polish on the faucet, and then wipe the metal surface of the faucet with orange peel back and forth (the orange peel contains fruit acid, which can maintain the stainless steel surface), and then wipe it with a clean soft cloth. OK. At this time, you will find that the faucet has returned to its former light.