(1) Look at the uniformity of the shower water
The water flow rate from each nozzle of a good shower is basically the same, which not only makes the shower better in saving water (generally 50% higher), but also plays a particularly important role in adjusting the temperature of boiling water.
Tips: Under the selected conditions, the shower can be slanted to produce water. If the water from the topmost spouting hole is significantly small or not, it indicates that the internal structure design is unscientific. Even if there are some cool water outlet methods, the application experience is still not good. Easy to get to where.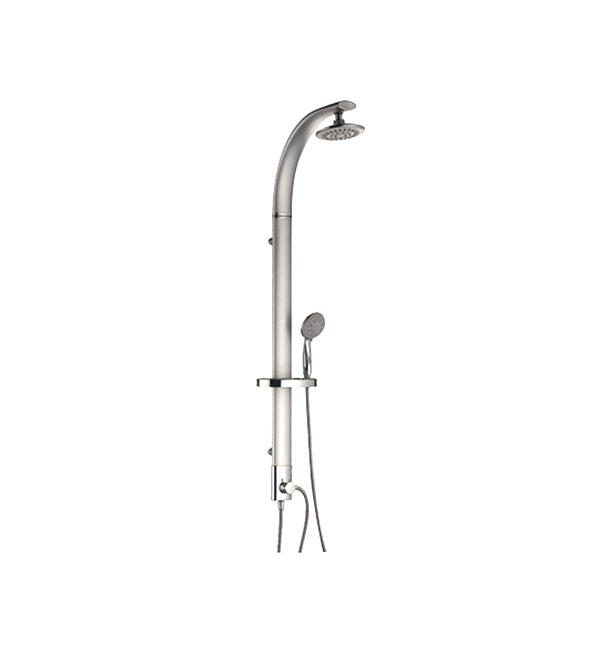 (2) Look at the shower nozzle
After the shower has been used for a long time, it is inevitable that dirt and other deposits will appear. If it is not removed, the nozzle will be blocked. Therefore, a good shower nozzle is generally prominent on the outside, which is convenient for cleaning; even some use silicone rubber material, use a towel The dirt and grime that has built up on the nozzle can be wiped off.
(3) Look at the coating and valve core
The better the coating process, the smoother and more detailed the surface of the shower. Good valve cores are generally made of high-toughness ceramics, which are wear-resistant and silky, which can reasonably prevent the problem of water seepage and water leakage.
Tips: Shake the power switch vigorously and give it a try when purchasing. If the tactile feeling is poor, then it is best not to buy it.